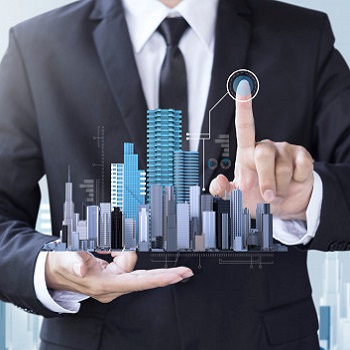 Delhi is popular for its developing real estate market which is growing day by day due to a huge number of migrants. With its modern and rich infrastructure, Delhi is becoming a stunning city which is the hub of different commercial and residential activities. A large number of people are shifting in the city for their sustenance and therefore the demand for houses for sale in Delhi is rising every day. As the city is gradually becoming an important IT and ITES services industry hub, a lot of people are searching for residential properties for rent or sale in Delhi. In order to meet this demand many renowned builders, real estate companies are coming up with the new projects in Delhi. The city is well connected with the rest of the places in Delhi NCR like Noida, Gurgaon, Faridabad, and Ghaziabad. Moreover, Delhi is well-equipped with transportation facilities where you will be stay connected with all the major places in the city via Delhi Metro, DTC Buses Services and more. Some of the renowned residential localities in Delhi are Green Park, Hauz Khas, Pitampura, Dwarka, Laxmi Nagar, Aya Nagar and many more. The demand for properties or flats in Delhi is so high and to get property of your choice has become a challenging task.

Aya Nagar is the famous location in Delhi that obtains a healthy demand for residential properties due to the availability of quality housing in all budget categories. Investors get numerous options in this area to choose from gated communities to villas and high-end apartments. If you are planning to move to this area or planning for investment and sale your existing property in Aya Nagar or any other location in Delhi, contact the real estate companies with efficient real estate agents in Aya Nagar or Delhi having complete information about the area and property rates around. With the customer-centric approach, the real estate agents in Delhi are committed to offer excellence and deliver the properties with interior designs of the highest quality and standard. With the aim to provide ease in all real estate operations, the real estate agents in Delhi are engaged in rendering the services with flexible and hassle-free management.

Key jobs of real estate agents in Delhi: -

• The real estate agents in Delhi are well adept with various aspects related to the current scenario. They are well informed of the market condition and suggest the correct time to make the investment or sell the property in Delhi.
• They help in negotiating the property value and fix the deals for Delhi at best rate under best terms and conditions.
• These real estate agents offer their beneficial suggestions or advise and provide guidance to various investors, builders, businesses, developers, corporate real estate groups and many more.
• The real estate agents strive to offer ethical guidance and assistance to the investors regarding the market situation, the validity of the projects, strategies developed for them and much more.
• They solve all the queries of the clients skillfully and are proficient to assist clients in providing loan against their all type of properties in Delhi.
• These real estate agents in Delhi are licensed to negotiate and perform the buying or selling transactions.
• Additionally, they used to take care of legal rules and regulation which are related to buying and selling property efficiently in Delhi.

Thus, it is concluded that approaching an established real estate company in Delhi can be highly beneficial for determining various aspects related to the real estate industry. You can even browse through the list of the best property dealer or best real estate agent in Delhi online to get the best deal on buying and selling properties in the region.
This entry was posted on May, 24, 2019 at 13 : 31 pm and is filed under Real Estate. You can follow any responses to this entry through the RSS 2.0 feed. You can leave a response from your own site.